WELCOME TO KITECALENDAR.CO.UK
We hope you find an event that starts, or continues, your journey into the wonderful world of kites.
You will be amazed at what modern kiteflying is all about - it is far from what most imagine it to be. Do go to a kite event, join in, have some fun and meet other enthusiasts who will be only too happy to help.
Some of the events listed here are small local gatherings and kite club meets, others are large International festivals. Some are 'turn up and fly your kite' type of event with no trade stands or demonstrations, others may charge an admission fee to dazzle you with a programme of events. Most are held all day, usually commencing around 10.00am - weather permitting of course!
So, may there be wind on your back
a smile on your face
and a kite in the sky.
DECEMBER 2016

11
WHKF fly-in @ Barbury Castle Country Park, near Swindon, Wilshire
11
NKG Xmas fly-in, overlooking the Mersey, Otterspool, South Liverpool, Merseyside

27
WHKF Christmas Pudding Fly-in @ Barbury Castle Country Park, near Swindon, Wiltshire
JANUARY 2017
7 - 15
28th Ahmedabad International Kite Festival, Sabarmati Riverfront, Ashram Road, Ahmedabad, Gujarat, India
8
NKG fly-in, Roundhay Park, Leeds, West Yorkshire
15
NKG fly-in, New Brighton Dips, Wirral, Merseyside
MARCH 2017
12
NKG fly-in, near the Coast Guard Station, Burbo Bank Road North, Crosby, near Liverpool, Merseyside
19
NKG fly-in, on the beach, near the Leisure Centre, Fleetwood, Lancashire FY7 6HF
19
NKG fly-in, Pontefract Racecourse, Pontefract, Yorkshire
APRIL 2017

1 - 9

31st International Berck-sur-Mer Kite Festival,

5 Avenue Francis Tattegrain, 62600 Berck-Sur-Mer, Nord-Pas-De-Calais, France
21 - 1/5

37th Cervia International Kite Festival, Spiaggia di Pinarella, Cervia, Italy

29 & 30
MKF Kitefliers Rendezvous, Broad Haven beach, Pembrokeshire, Wales SA62 3JH
MAY 2017

1
MKF Kitefliers Rendevous, Hilton Court Gardens, Roch, Pembrokeshire, Wales SA62 6AE

14
19th Streatham Common Kite Day, Streatham Common, London SW16 3BZ
JUNE 2017

3 & 4
25th Basingstoke Kite Festival, Down Grange Sports Complex, Pack Lane, Basingstoke, Hampshire RG22 5SN
JULY 2017
1 & 2

3rd Bognor Regis Kite Festival, West Park, Silverston Avenue, Bognor Regis, West Sussex PO21 2RB

8 & 9

Barmouth Kite Festival, on the beach opposite the Lifeboat Station, Barmouth, Mid Wales - NEW DATE

15 & 16

Leominster and Hereford Kite Festival, The National Trust's Berrington Hall, Leominster, Herefordshire HR6 0DW

AUGUST 2017
5 & 6
Exmouth Kite Festival, The Imperial Recreation Ground, Exmouth, Devon EX8 1DG

12 & 13
Teston 30th Anniversary Weekend, Teston Bridge Country Park, Teston Lane, nr Maidstone, Kent ME18 5BX
SEPTEMBER 2017

2 & 3
6th St. Annes International Kite festival, on the beach, Lytham st Annes, near Blackpool, Lancashire
JULY 2018
7 & 8

4th Bognor Regis Kite Festival, West Park, Silverston Avenue, Bognor Regis, West Sussex PO21 2RB
I have compiled and maintained KiteCalendar.co.uk since 2001. I do take great care in ensuring the accuracy of the information, and try to update it regularly. The links and email addresses did work when added to the calendar.

If you notice any inaccuracy, errors or broken links please email me, Julie White, and let me know.
May there be wind on your back,
a smile of your face,
and a kite in the sky.

KITE EVENTS 2003 - 2016
All kite events that have been listed
on KiteCalendar.co.uk
since 2003 are HERE.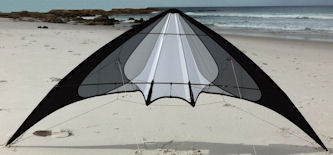 Benson Gemini on Tasmanian Beach
(Kite and Photo courtesy of Steve Puli)
CANNOT SEE THE INFO BOXES?
If you cannot see the info boxes alongside each calendar listing that link to the map, Facebook, website and email contacts, this might be due to your virus software (such as Zone Alarm) treating them as banner ads and therefore blocking them. You can specify kitecalendar.co.uk as a trusted site.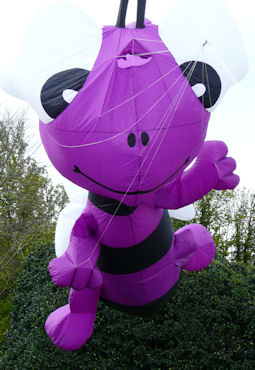 If you know of any kite event, festival or fly-in, anywhere in the UK and wish to see the event listed here please email me, Julie White, with the details.