WELCOME TO KITECALENDAR.CO.UK
We hope you find an event that starts, or continues, your journey into the wonderful world of kites.
You will be amazed at what modern kiteflying is all about - it is far from what most imagine it to be. Do go to a kite event, join in, have some fun and meet other enthusiasts who will be only too happy to help.
Some of the events listed here are small local gatherings and kite club meets, others are large International festivals. Some are 'turn up and fly your kite' type of event with no trade stands or demonstrations, others may charge an admission fee to dazzle you with a programme of events. Most are held all day, usually commencing around 10.00am - weather permitting of course!
So, may there be wind on your back
a smile on your face
and a kite in the sky.
OCTOBER 2017

15

NKG Light Up The Sky, overlooking the Mersey, Otterspool, South Liverpool, Merseyside

22
3rd Eden Kite Festival, Sedgefield, Western Cape, South Africa
NOVEMBER 2017

5
MKF Fly-in, Cofton Park, Longbridge, Birmingham B31 2BQ

19

NKG fly-in, Worden Park, Car park off Worden Lane, Leyland, Lancashire PR25 3DH

DECEMBER 2017

3

Indoor Kite Event (for Kitefliers only), St Josephs Catholic College, Swindon, Wiltshire SN3 3LR

3
MKF Fly-in, Cofton Park, Longbridge, Birmingham B31 2BQ

10

NKG Xmas fly-in, overlooking the Mersey, Otterspool, South Liverpool, Merseyside
JANUARY 2018

14
NKG fly-in, Roundhay Park, Leeds, West Yorkshire LS8 2ER

21

NKG fly-in, New Brighton Dips, Wirral, Merseyside

MARCH 2018

11

NKG fly-in, near the Coast Guard Station, Burbo Bank Road North, Crosby, near Liverpool, Merseyside

18

NKG fly-in, on the beach, near the Leisure Centre, Fleetwood, Lancashire

18

NKG fly-in, Pontefract Racecourse, Pontefract, Yorkshire
APRIL 2018

7 & 8
Minchinhampton Kite Festival, Minchinhampton Common, near Stroud, Gloucestershire GL6

9AQ

MAY 2018

5 & 6
MKF Kitefliers Rendezvous Days 1 & 2, Broad Haven's Blue Flag beach, near Haverfordwest, Pembrokeshire, Wales SA62 3JH

7
MKF Kitefliers Rendezvous Day 3, Hilton Court Gardens, Roch, near Haverfordwest, Pembrokeshire, Wales SA62 6AE
19 & 20

3rd Bridlington Kite Festival in assoc. with the Northern Kite Group, Sewerby Fields, Bridlington, North Yorkshire YO15 1ER

JUNE 2018
9

Kites on the Beach, Walmer, Deal, Kent CT14 7HJ
JULY 2018

7 & 8

Barmouth Kite Festival, on the beach opposite the Lifeboat Station, Barmouth, Mid Wales

14 & 15

Leominster and Hereford Kite Festival, The National Trust's Berrington Hall, Leominster, Herefordshire HR6 0DW

AUGUST 2018
4 & 5
10th Exmouth Kite Festival, The Imperial Recreation Ground, Exmouth, Devon EX8 1DG
5

The Wind festival, Betteshanger Country Park, nr Deal, Kent CT14 0BF

11 & 12

Teston Kite Weekend, Teston Country Park, nr Maidstone, Kent ME18 5BX

25 - 27

4th Bognor Regis Kite Festival, West Park, Silverston Avenue, Bognor Regis, West Sussex PO21 2RB - ** NEW DATE **

SEPTEMBR 2018
1 & 2

Kites up The Creek, Milton Creek Country Park, nr Sittingbourne Kent, ME10 2DE

8 & 9
5th Beach Kite Fest, Burnham on Sea, Somerset - **PROVISIONAL DATE**
23

The Capstone Festival, Capstone Country Park, Gillingham, Kent ME7 3JG
I started KiteCalendar.co.uk in 2001. I do take great care in ensuring the accuracy of the information, and try to update it regularly. The links and email addresses did work when added to the calendar.

If you notice any inaccuracy, errors or broken links please email me, Julie White, and let me know.
May there be wind on your back,
a smile of your face,
and a kite in the sky.

KITE EVENTS 2003 - 2017
All kite events that have been listed
on KiteCalendar.co.uk
since 2003 are HERE.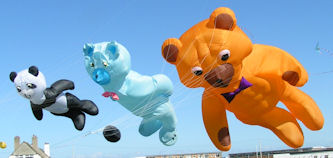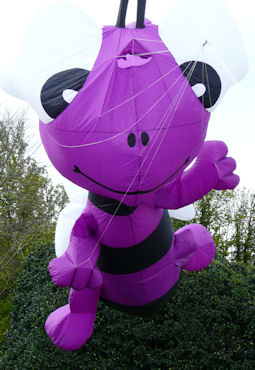 If you know of any kite event, festival or fly-in, anywhere in the UK and wish to see the event listed here please email me, Julie White, with the details.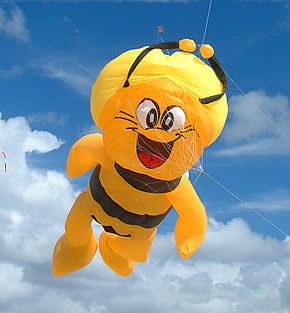 CHILDREN'S KITE MAKING WORKSHOP
We think that one of the best kites for children to make in a workshop is the sled kite.
The plan is available as a PDF file here.
They are virtually guaranteed to fly!
Have fun :-)
DO SOMETHING EVERY DAY
THAT MAKES YOU SMILE
- GO FLY A KITE :-)